Tracy Pogwist
---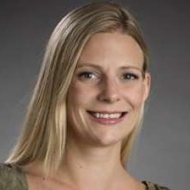 SKY Advertising is an innovative and award-winning, full service advertising agency that has developed a reputation for solid, effective marketing.
This user account status is Approved
This user has not added any information to their profile yet.
Sky Advertising is a full-service marketing communications agency. Our agency specializes in helping local businesses develop solid communication plans to connect with their customers. We support tourism clients like hotels, restaurants and local destinations. We market our local health care system's services. Plus, we support a multitude of non-profits that keep everything on an even keel in our ocean front community.