Timothy McKercher
---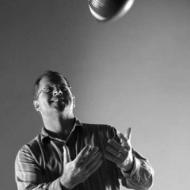 Driven by passion to make meaningful impact in peoples' lives through brand immersion.
This user account status is Approved
This user has not added any information to their profile yet.
Tim McKercher LOOKs at everything from every perspective. Growing up in a solid, blue-collar household he learned a strong work ethic and at an early age developed entrepreneurial skills. He choose to not go down the traditional blue-collar path but follow his passions and see where loving what you do would take him. Mixing creativity, strategy and passion proved to bring success and happiness. and this is the formula he leads LOOK with today.