Bill Williams
---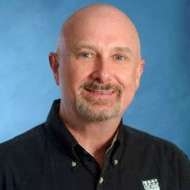 Member of AAF-SC since 1989. Currently AAF-SC Board member and Government Relations Chairman. Past officer, Board member and Addy Chairman.
This user account status is Approved
This user has not added any information to their profile yet.
A Cut Above Video Productions, Inc.
President of A Cut Above Video Productions since 1988, a company specializing in video for business and government. Advertising focuses on commercials placed on television, movie theaters and radio; other video efforts include productions distributed on the web, DVD or other media that are for marketing, information, training and entertainment.