Millennials: Attract, Engage, Retain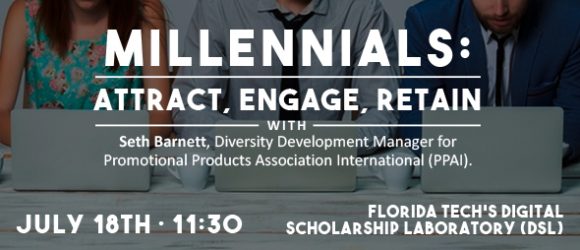 Please join AAF Space Coast for the upcoming professional development event,
"Millennials: Attract, Engage, Retain" with Seth Barnett, Diversity Development Manager for Promotional Products Association International (PPAI).
At 53.5 million-strong, Millennials are now the largest generation in the US workforce. There's a reason that PPAI's Board of Directors has listed generational awareness as one of their three strategic objectives for the next 3-5 years. It is imperative that as a business leader you are proactive in identifying emerging talent so that you properly recruit and retain a younger workforce.
Attendees will learn:
What is the present scope of the shift in human capital
How to connect with and engage present and future millennial staff
Steps to take to evaluate your present workplace culture.
Florida Tech's Digital Scholarship Laboratory (DSL) : The Next Gen Library
Second Floor of Evan's Library
150 W. University Blvd
Melbourne, FL 32901
For Campus Map Click Here: http://www.fit.edu/map/
For Directions Click Here: https://goo.gl/maps/F3aZ9nSTQS92
To Learn More about Florida Tech's Next Gen Library Click Here: http://lib.fit.edu/dsl/
Date: Monday, July 18th
Time: Doors open at 11:30 a.m.; Program starts at 12:00 p.m
Tickets:
$20 members
$25 non-members
Not yet a member, but interested in becoming one? Click here to join now!
Lunch provided. Options include Vegetarian, Cuban, & Italian sandwiches.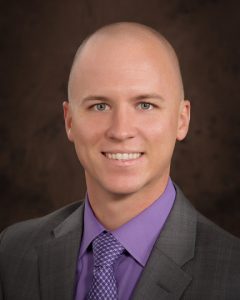 Bio: Seth Barnett is the Diversity Development Manager for Promotional Products Association International (PPAI). As an advocate for the industry's marketplace success, he develops new ways for business to meet the growing demand of a diverse workforce and a changing buyer market. Prior to his present position, Barnett spent three years as the association's Government Relations Manager where he coordinated legislative and regulatory obligations for the industry. Barnett holds a bachelor of science degree in management from Johnson & Wales University, a master's degree in public administration from Walden University and a master's degree in law from American Public University. To learn more about PPAI's generational diversity programs, visit www.ppai.org/diversity and follow us on twitter using #Pineglen.