2018 American Advertising Awards
---
Think your #OutOfThisWorld work has what it takes to win an
American Advertising Award?
Submit it and find out! The deadline for submitting your entries is
Thursday, January 11th.
To view this year's rules and categories, click here.
You may pick up your entry packets at Rock Paper Simple.
There are two main parts to entering the competition: entering online, then submitting your entry packet.
How to enter online
Your first step to entering the American Advertising Awards (ADDYs) is to enter online. Click the button below to visit the ADDY entry portal. There you will enter your contact info, project art and links, and team credits. Once you finalize your submissions, you will be able to print the manifest which is necessary to complete your entry packet (see step #2).
How to label the packet
Once you've successfully submitted your entries via the ADDY entry portal, you'll need to print out your entry manifest to complete your entry packets. Click the button below for a helpful guide on how to properly prepare your entry packet. You'll need to drop off your packets to Rock Paper Simple or FLORIDA TODAY by 5pm on Jan. 11th to complete your entry.
An Out of this World Experience
This year's American Advertising Awards Gala will be on Friday, February 23.
If you would like to display any or all of your entries in the Gala Gallery, mount them on black foam core. Submit gallery displays at the time of entry, or if you need more time, we will accept them anytime between Jan.12th- Feb.20th at the office of Your Logo by Geiger.
Time: 6:30 p.m. and program begins at 7 p.m.
Location: Courtyard Cocoa Beach, 3435 N Atlantic Ave, Cocoa Beach, FL 32931
Dinner will be your choice of:
Prime Rib with a Béarnaise Sauce
Vegetarian Penne Pasta with Alfredo Sauce, Mushrooms, Zucchini and Asparagus Tips
Mahi Mahi with Tropical Salsa

Cost: $65 per person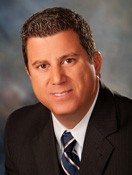 Greg Pallone with Spectrum News 13 will be graciously returning to emcee this year. Be sure to thank him!
Copyright © Dandelion by Pexeto